Art Show & Sale:
April 3rd through April 25th
"The West: a Way of Life"
Featured Artist: Keith Christie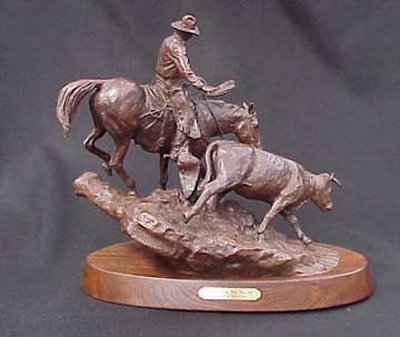 "Riding for the Brand" bronze by Keith Christie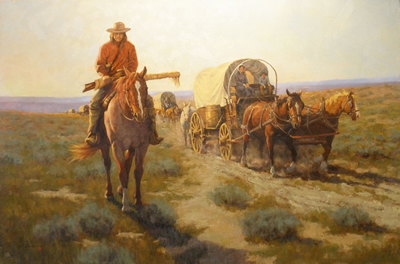 "The Emigrants" painting by Keith Christie
"Art is perhaps humanity's most essential, most universal language."

Stunning Fine Art entices the senses, fosters creativity and enriches our lives. This beautiful downtown state of the art Gallery draws artists and art lovers together with dynamic monthly receptions and exhibits, inspiring workshops, compelling lectures and festive fundraisers. Enjoy the creative work of artists of local, national and international reputations. Renew the sense of wonder and joy that Fine Art brings to the human spirit.
Come to the Orland Art Center Gallery at 732 Fourth Street, in downtown Orland, California.

Please note:
Winter hours: 1 to 6 p.m. Tuesdays through Saturdays during show's duration.
Go to the Artists' page, for additional information on the show and the artists.
Our annual group show is coming up in August. For information on how to enter, go to this link.